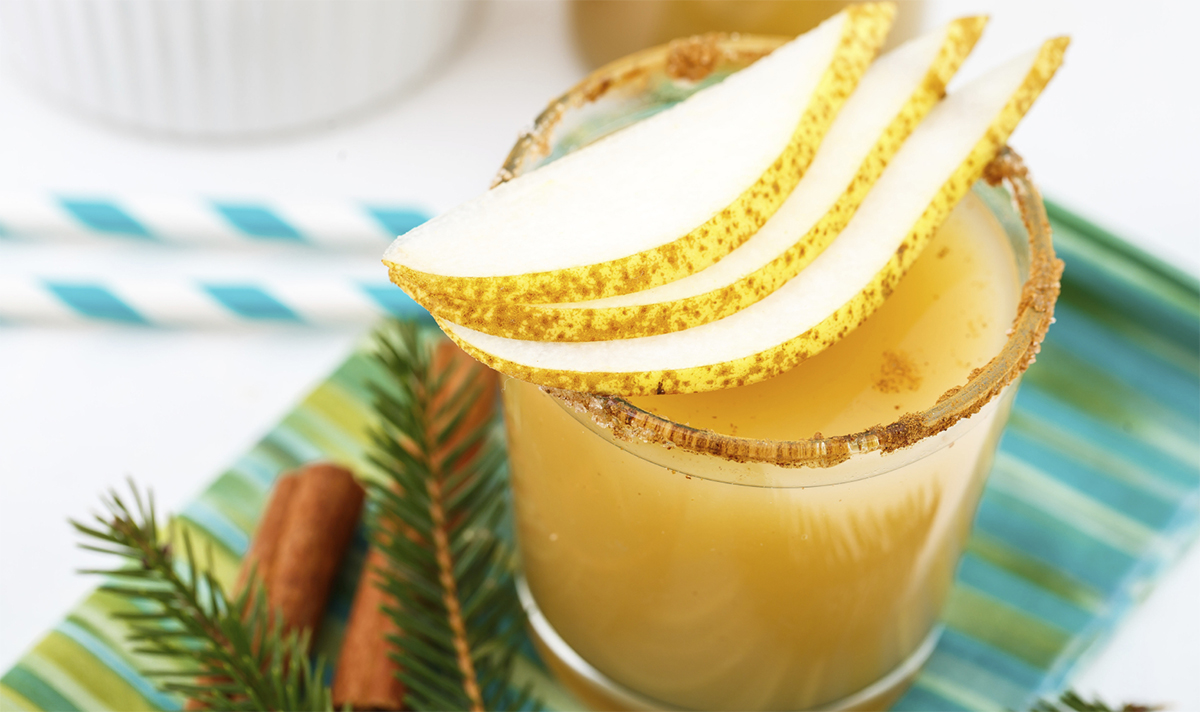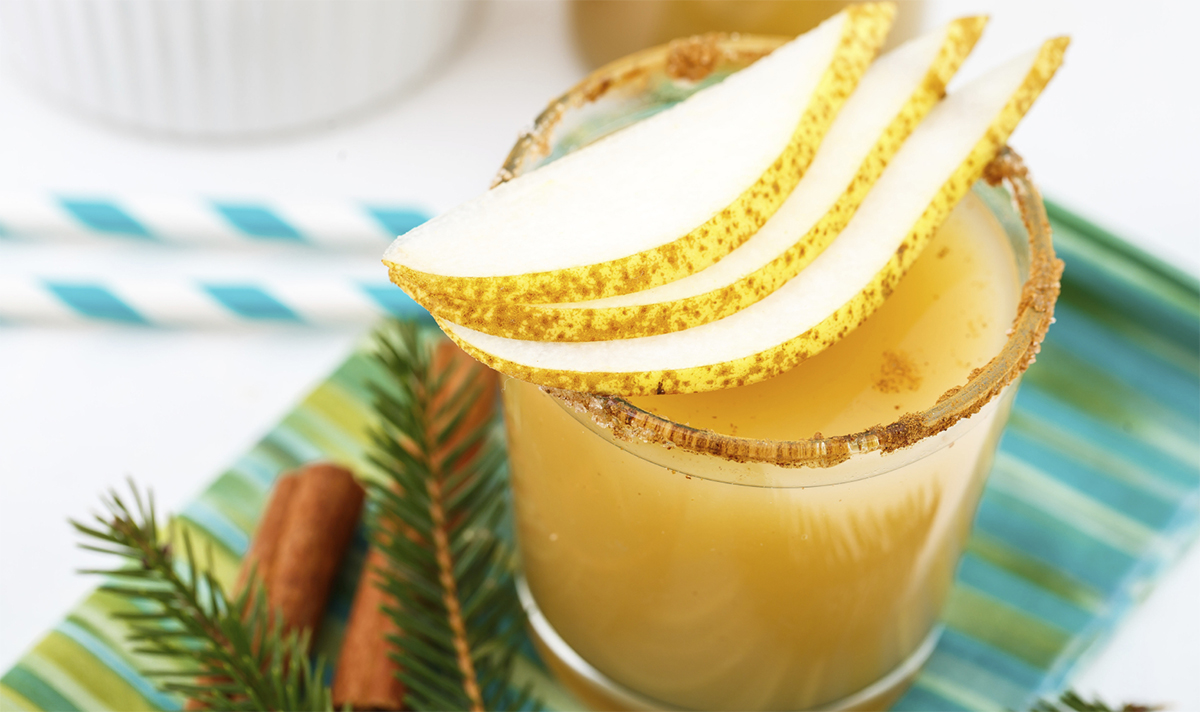 Directions
1Pour first four ingredients into a champagne flute. Stir gently.
2Fill to top with champagne or prosecco.
3Squeeze lemon over a small chunk of fresh pear (to prevent browning).
4Rub the rim of the glass and dip in a mixture of cinnamon and sugar (optional).
5Make small slice in the pear, and affix it to rim of the glass.