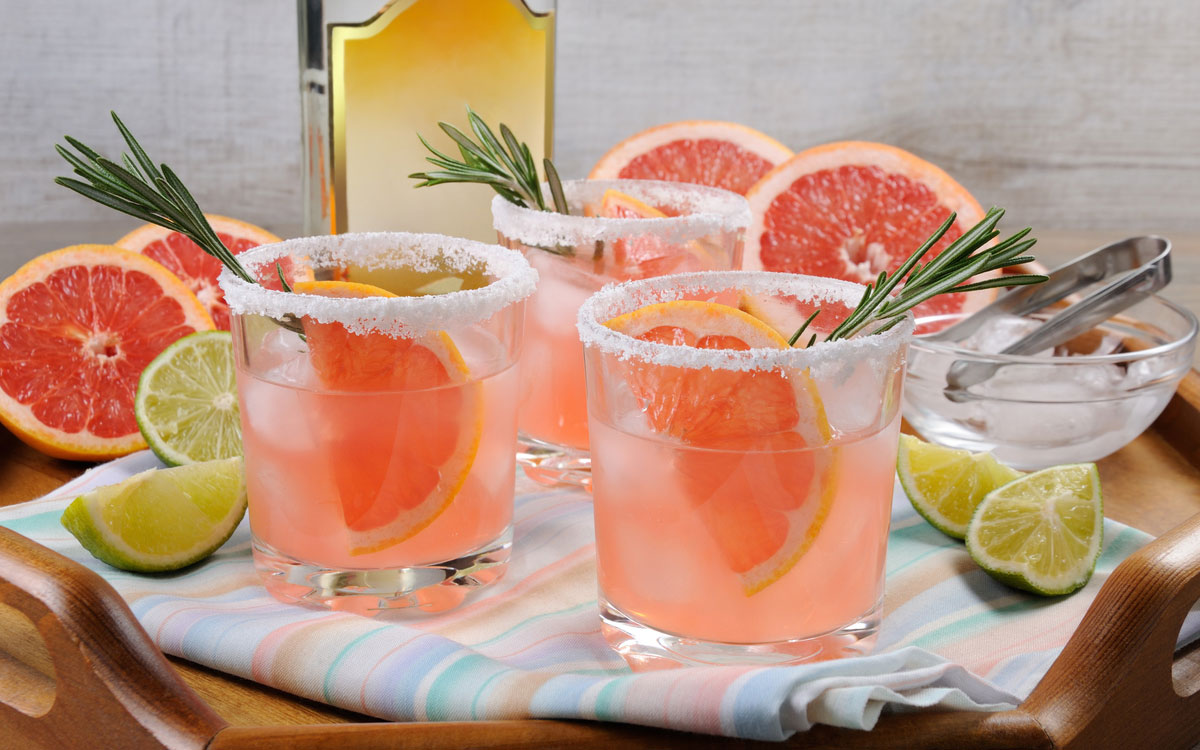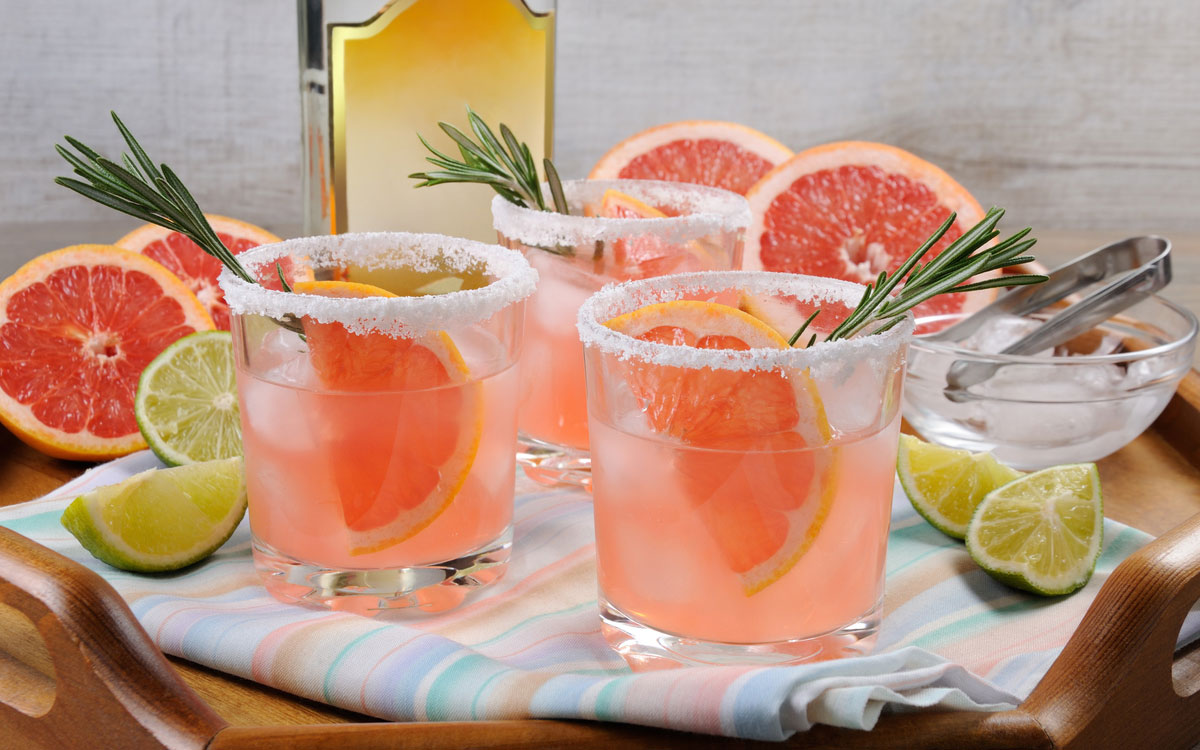 Ingredients
1½ cups pink or ruby red grapefruit juice
¼ cup freshly-squeezed lime juice
¼ cup Sugar Cane Keep It Simple Syrup
Grapefruit wedges and kosher salt and rosemary sprig (optional) for garnish
Directions
1Pour tequila, grapefruit juice, lime juice, and Sugar Cane KISS into a chilled pitcher and stir.
2Moisten the edge of 4 rocks glasses with a small piece of lime or grapefruit. Invert the glass and dip it onto a plate with a thin layer of kosher salt to rim it with salt.
3Add ice to each glass then fill with about ¾ of the mixture.
4Top with enough club soda to reach the rim.
5Garnish with grapefruit wedge and sprig of fresh rosemary (optional).
As the trend in cocktails leans more and more toward bitter flavors, it's no surprise that this cocktail is becoming a new favorite beyond Mexico. It's made by mixing tequila with grapefruit juice, lime juice, a bit of sugar, club soda, and some salt. There are slight variations: some recipes include orange juice for an extra touch of sweetness and citrus. And of course, with botanical cocktails all the rage, a sprig of rosemary works perfectly as a garnish. Sometimes it's served in a rocks glass with just a splash of club soda. Other times, it's served without stirring so the pinkish portion remains at the bottom, like a tequila sunrise. Once again, we suggest you have fun, and make it your own!
0 Reviews