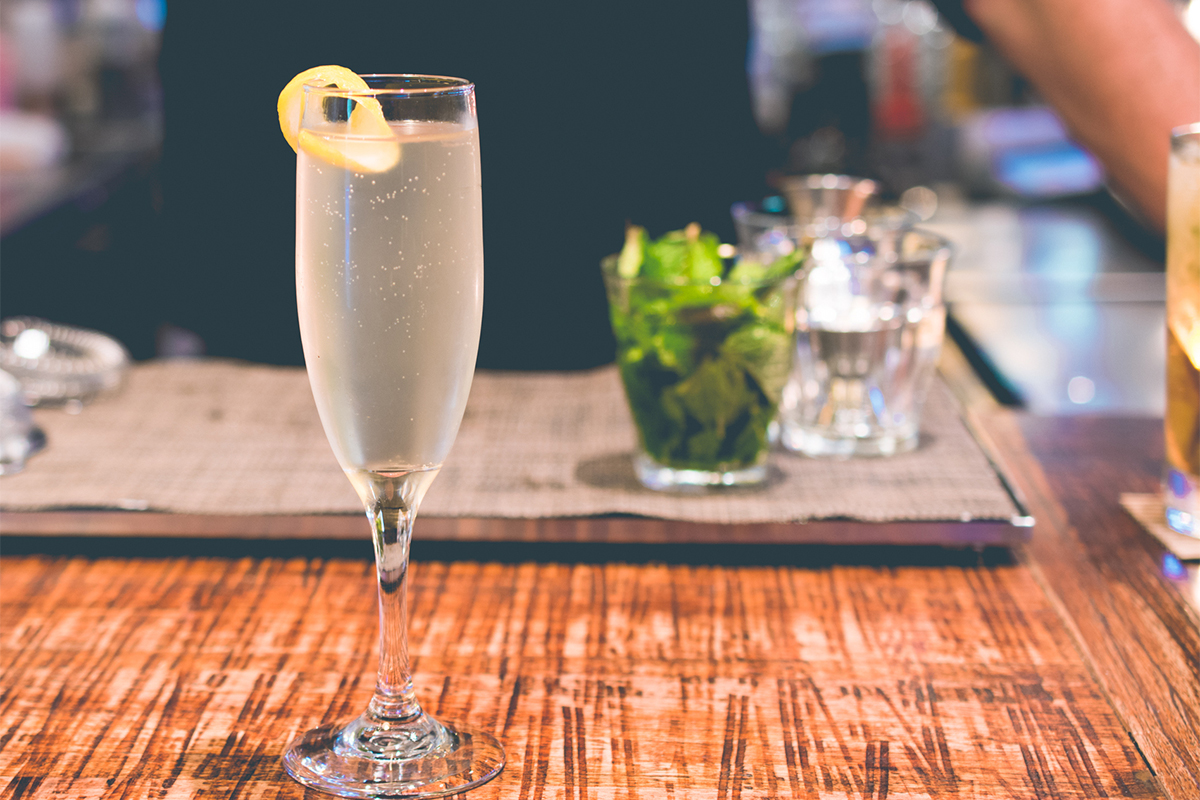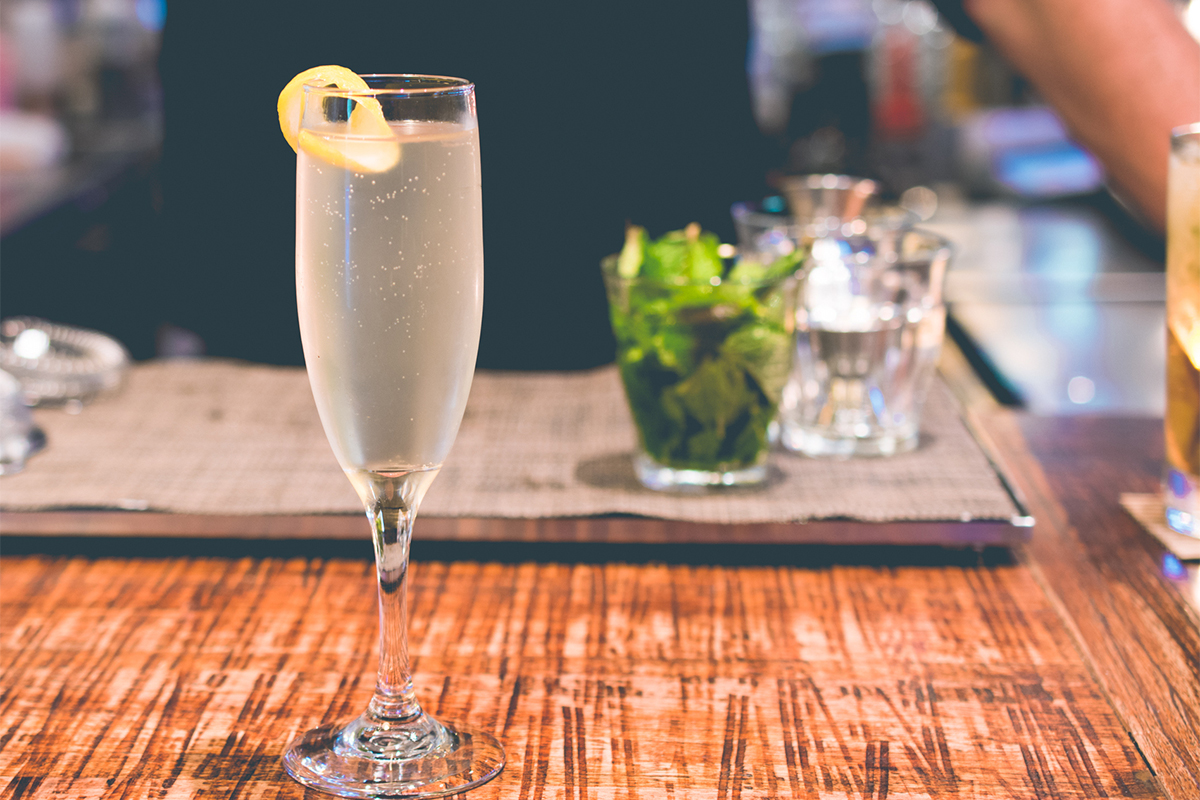 French KISS 75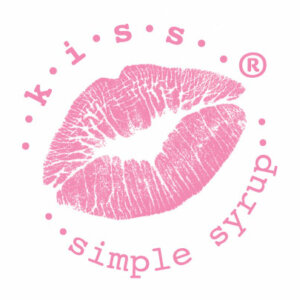 By Keep It Simple Syrup Cocktails, Cocktails - Gin Lemon Zest Cold/Room Temperature
December 21, 2016
Our simple take on a classic cocktail. We call ours the French KISS! The French 75 came about during World War I and was named after the French military's 75mm M1897 artillery gun.
Directions
1Pour the first three ingredients into a shaker with ice.
2Shake well and strain into champagne flute filled halfway with crushed ice.
3Top with champagne.
4Garnish with lemon zest.
The French 75 contains gin, champagne, lemon juice, and sugar. It is also called a 75 Cocktail, or in French, simply a Soixante Quinze. The drink dates to World War I. Our version replaces the lemon juice and sugar with Lemon Zest Keep It Simple Syrup (it's pre-dissolved!) Make it by the pitcher by combining all ingredients except champagne. Pour mixture into flutes and top up with dry champagne. Garnish with a small twist of lemon zest.
0 Reviews