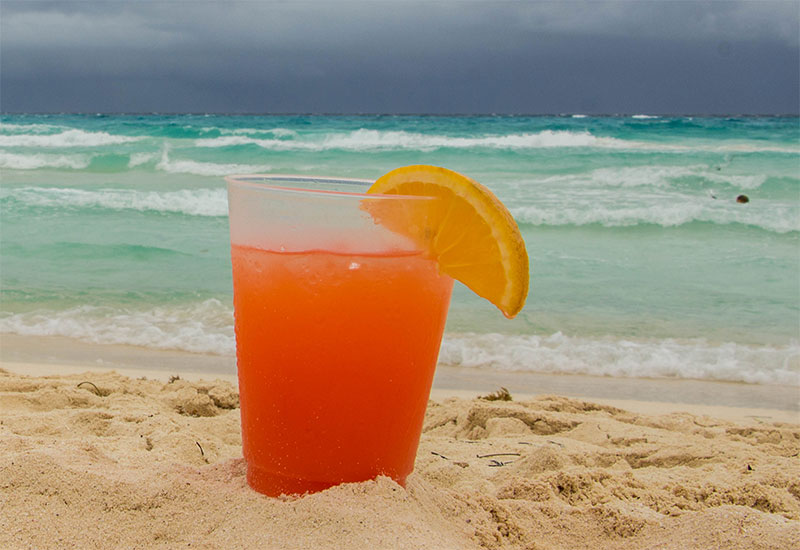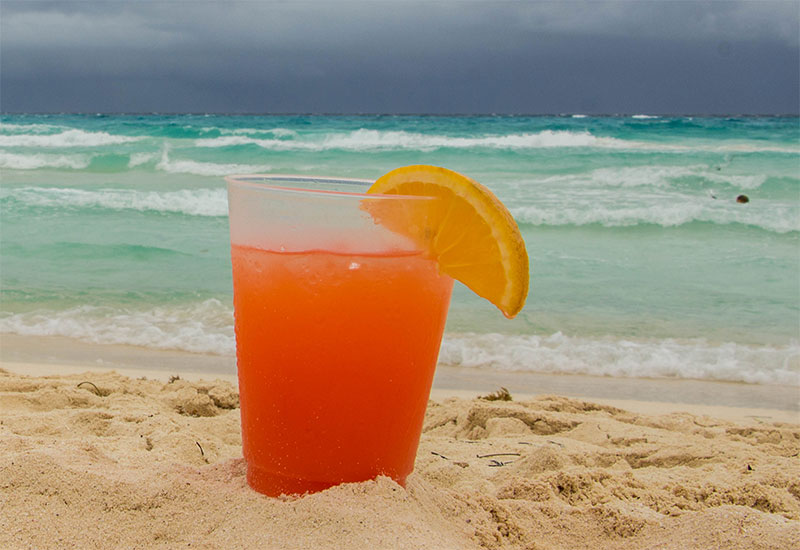 Ingredients
1 part freshly squeezed lime juice
2 parts Sugar Cane Keep It Simple Syrup
3 parts Barbadian Rum such as Mount Gay
4 parts water, passion fruit juice, or half and half
Directions
1Make by the glass or the pitcher - use ounces or cups for "parts" above.
2Pour the lime juice and Sugar Cane KISS into the vessel of your choice. Stir.
3Add rum and water (or passion fruit juice). Stir again.
4Finish with ice, a few dashes of bitters, and grated nutmeg.
5Garnish with fresh lemon.
Rum Punch is the official cocktail of Barbados. The Bajan people insist on quality simple syrup, local rum, and freshly grated nutmeg. The rest is up to you! Make it your own, by the glass or by the punchbowl. It'll surely add a tropical flair to your next gathering.
There are many ways to put your own stamp on this West Indies favorite. While traditional recipes call for unflavored simple syrup, go ahead and experiment with any of our flavor-infused syrups (we recommend cinnamon or ginger to really amp up the spice factor). For the "four parts weak" you can substitute any combination of water and fruit juice, too. Dress it up with tropical fruit as a garnish.
0 Reviews