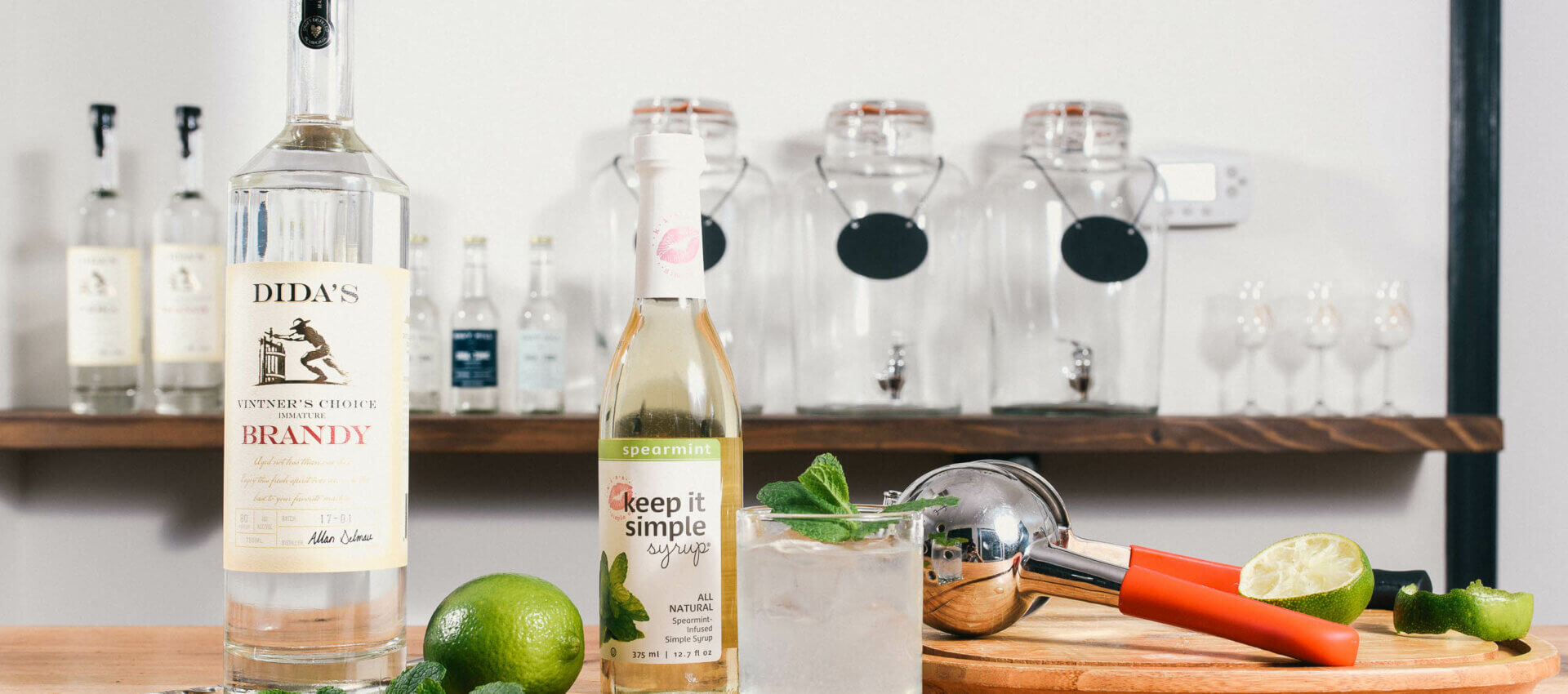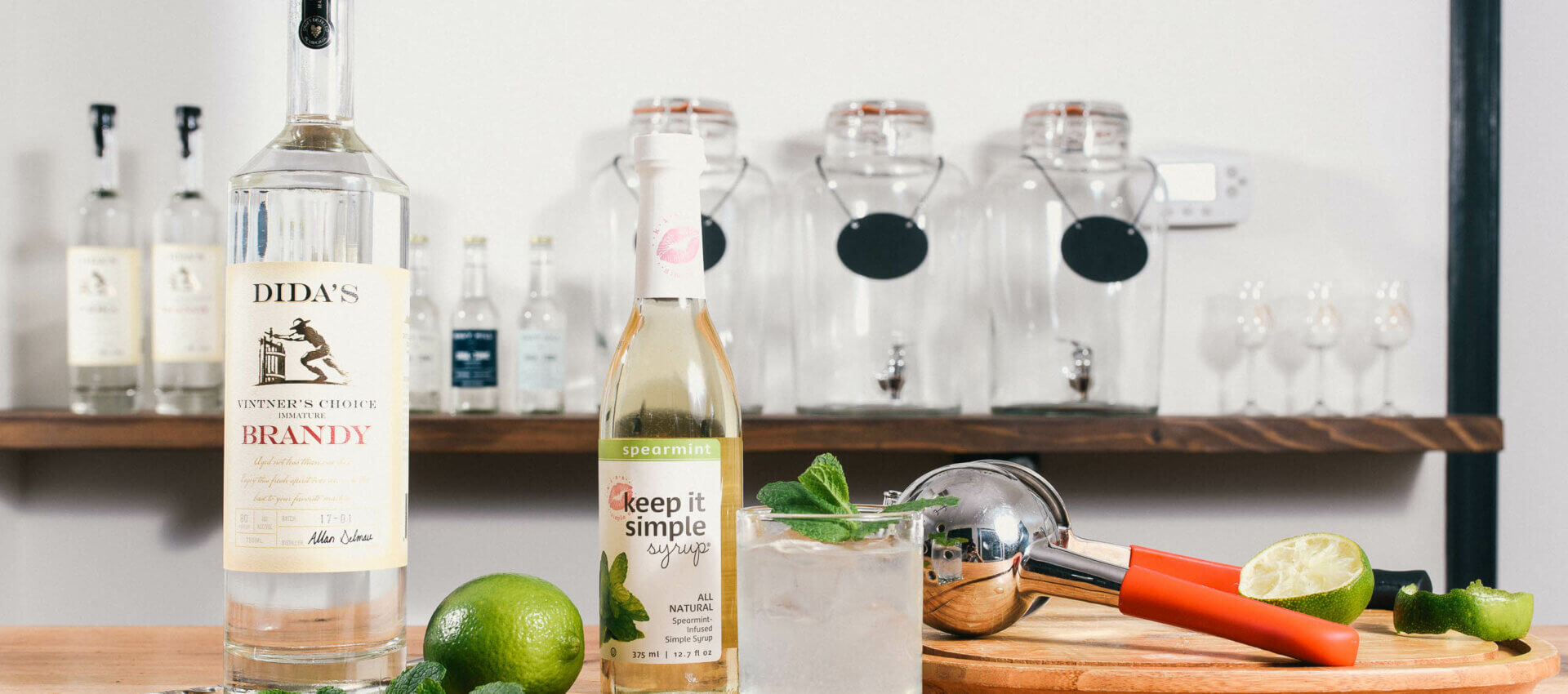 Dida's Vineyard Mojito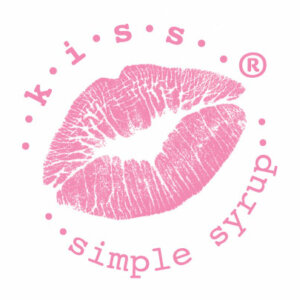 By Keep It Simple Syrup Cocktails, Cocktails - Brandy Spearmint Cold/Room Temperature
November 18, 2017
Dida's Vineyard Mojito
0
0
5
0
Who would think a Mojito would work with Brandy instead of Rum? Try this Virginia-inspired version. It's simple, refreshing, and AMAZING!
Directions
1In a mixing glass or shaker, combine Brandy, Seltzer, Lime Juice, and Simple Syrup.
2Strain over ice.
3Garnish with lime peal.
Our friends at Rappahanock Cellars, in Huntly, Virginia, continue to celebrate one of their Great Grandfather Dida's most dearly held passions: wine. With the extension of Dida's Distillery to make spirits from those wines, they remain dedicated to their family's passion for agriculture and crafting outstanding grape products. This recipe combines their delightful brandy with our spearmint syrup.
0 Reviews