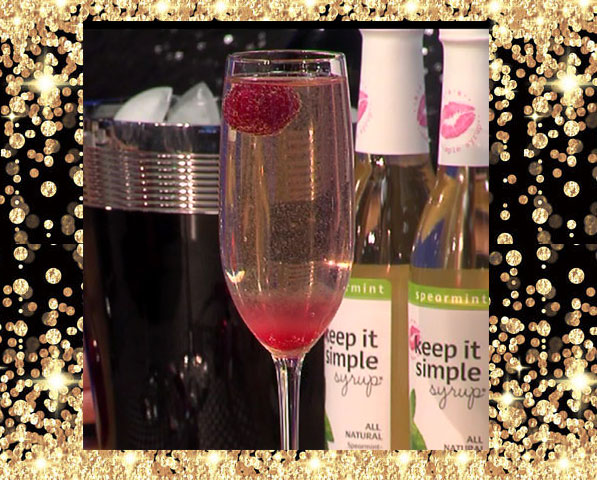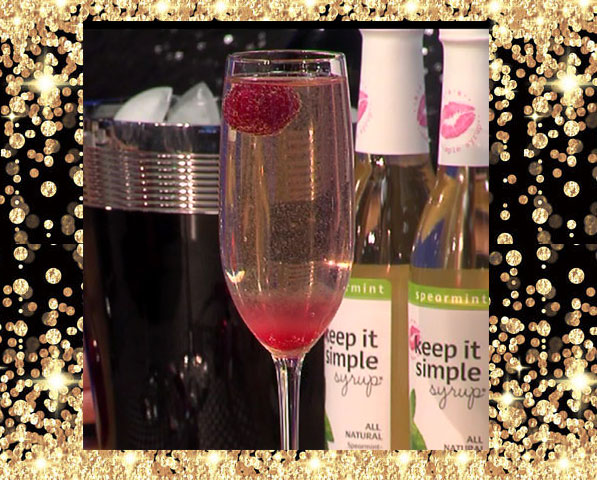 Directions
1Place the raspberries in a small bowl and cover with the KISS. Let the berries soak for about 15 minutes. The syrup will become red from the fruit.
2In each of 2 champagne flutes, pour about 1 oz. of the raspberry-mint syrup.
3Slowly fill each glass with champagne, being careful not to swirl or blend with the syrup (the red syrup should remain on the bottom).
4Once the fizzing has resided, drop one fresh raspberry into each glass. The fruit should float to the top and the syrup should remain on the bottom, giving the cocktail a nice reddish tint. (Makes two cocktails)