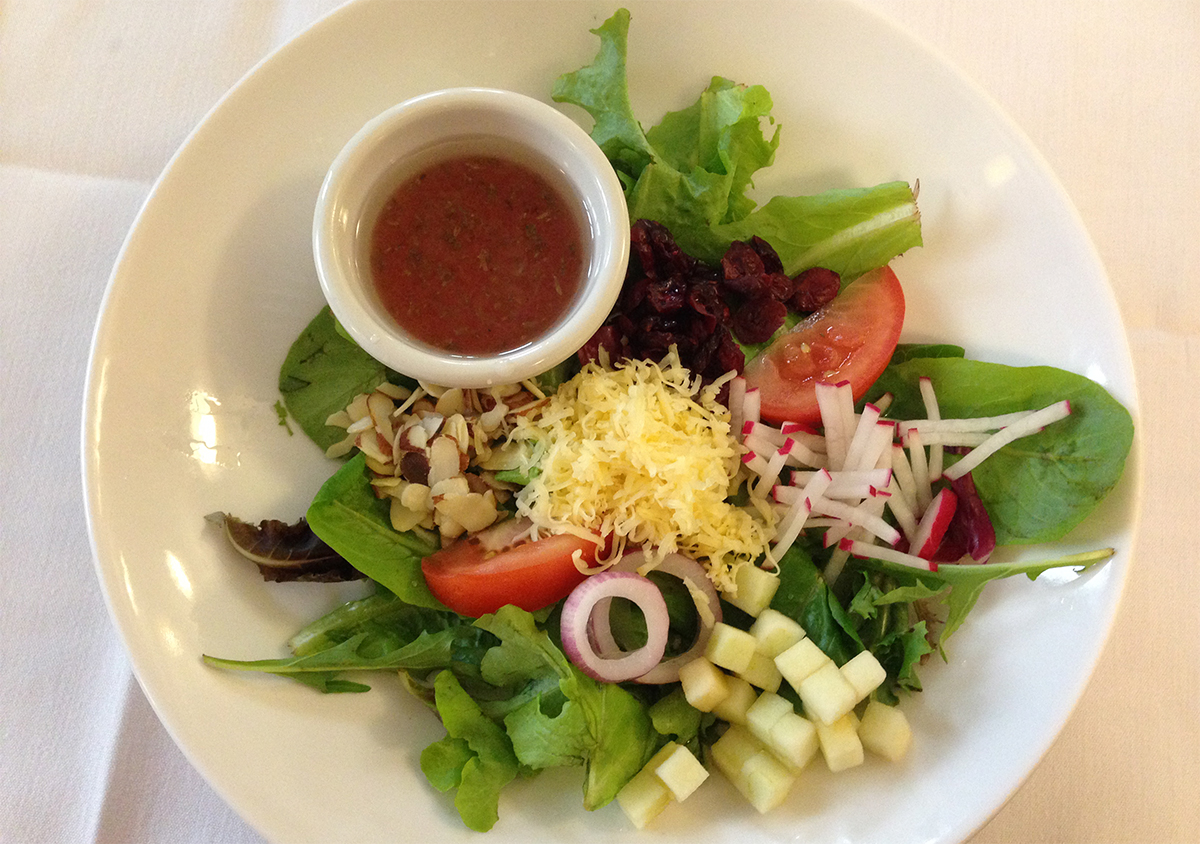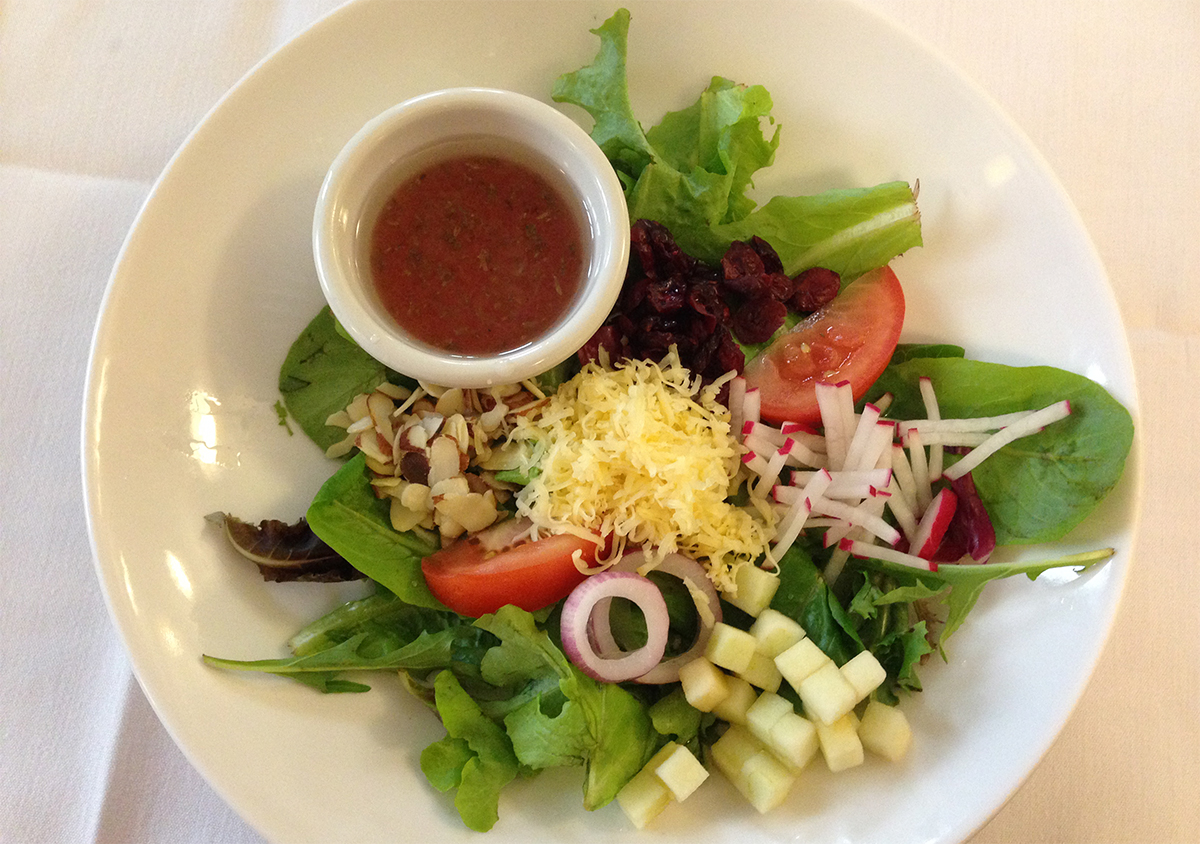 Mint-Kissed Vinaigrette over Salad
Savory Dishes Spearmint Cold/Room Temperature
April 14, 2016
Mark Boggs, Stratford University School of Culinary Arts & Hospitality Program (Richmond, VA campus), submitted this recipe for the KISS Recipe Contest.
Ingredients
For the Vinaigrette
Spearmint Keep It Simple Syrup® (to taste)
For the salad
Baby Spring Mix with green leaf, mizuna, green romaine, tango, green oak, green chard, baby spinach, arugula, frisée, red chard, red romaine, radicchio, red oak, & beef tops
Directions
1Mix all vinaigrette ingredients together.
2Pour over assembled salad.
©2013 Mark Boggs. | All rights reserved. Republished with permission by Chef Sous LLC.