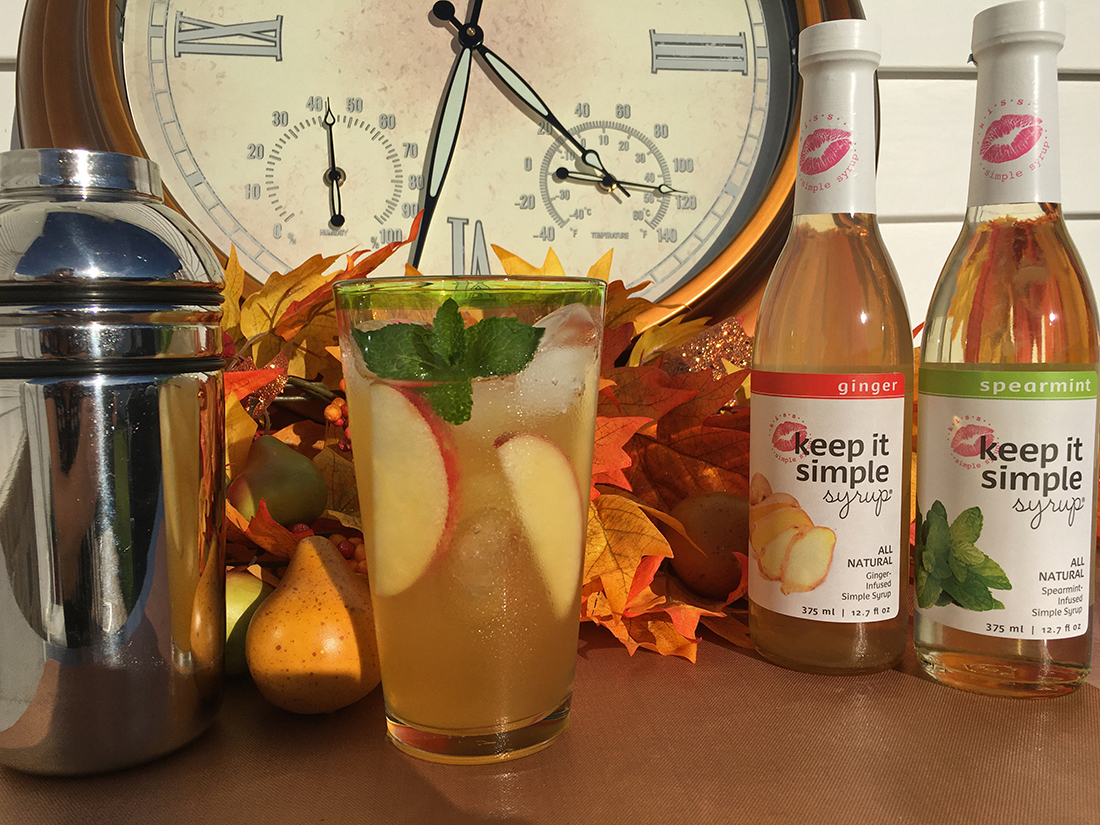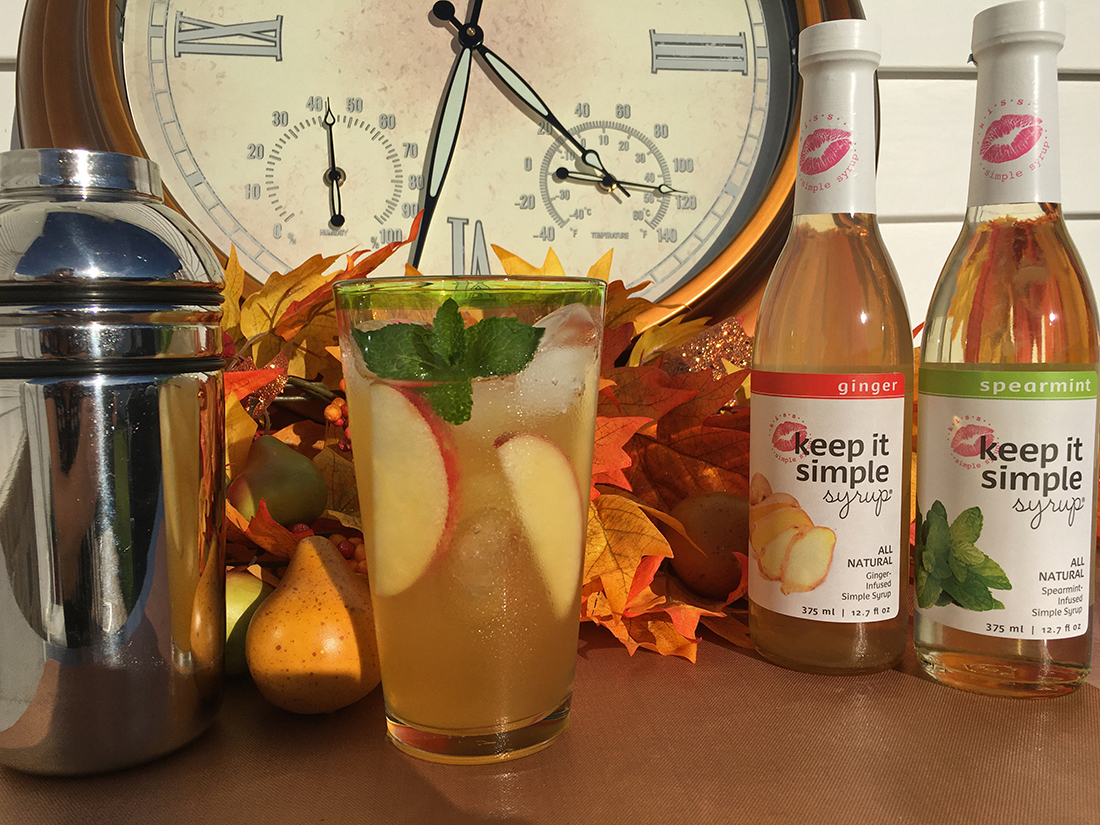 Directions
1Fill a glass with ice.
2Add KISS ginger and mint simple syrups, dash of blood orange bitters, apple juice, and vodka.
3Using a tall spoon stir to mix completely.
4Add apple slices and mint to garnish.
A delightful, autumn-inspired blend of apple cider and vodka, this recipe blends two of our syrups: hang onto summer and fall ahead with Spearmint and Ginger. If you can't find blood orange bitters, just use regular bitters and a twist of orange zest. It's a beautiful drink and a pleasant option for Daylight Savings Time entertaining!
This recipe comes to us courtesy of Toni L. D'Onofrio, Assistant Professor of the Culinary Arts and Hospitality Management, Westchester Community College in Valhalla, NY. It holds a special place in our hearts as Westchester County is the birthplace of KISS Founder Susan Martinson. Professor D'Onofrio has mixed up a few cocktails for us... stay tuned for more!