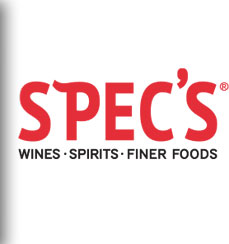 For more than 55 years, Houston-based Spec's has been your "Texas go-to" for good times and gourmet foods. Now, with more than 100 stores across Texas, and more on the way, they're bringing savings and selection to every corner of the Lone Star State. Keep It Simple Syrup is now available at 15 select SPEC'S locations. You'll find our syrups in Austin, College Station, Dallas, El Paso, Fort Worth, Galveston, Houston, Lubbock, San Antonio, and Spring – and you can look forward to more locations going forward. For a complete list, visit our Store Locator feature.
There's an interesting history to this chain of stores. From their web site, "The original Spec's opened in 1962 in Houston. Carroll B. "Spec" Jackson and Carolynn Jackson founded the store. "Spec" Jackson wanted to work for himself and make enough money so Carolynn wouldn't have to work. The store's name, Spec's, originated from his nickname that referred to his spectacles. "Spec" Jackson spent $7,000 to open his first store."
Fast forward to 1973 when, to save time serving his customers, "Spec" Jackson used roller skates to zip around his new 15,000 square-foot store. People flocked to the store just to see "the man on skates."
We love this family-owned business that has spanned three generations. What began as a single liquor store has grown to more than 100 stores that eventually offered wines as well. In the late '80s, Spec's entered the food business beginning with po' boy sandwiches, crackers, and cheese. This was just the beginning of what was to become a huge selection of gourmet items from all over the world.
https://keepitsimplesyrup.com/wp-content/uploads/2019/11/SPECS.jpg
244
229
Susan Martinson
https://keepitsimplesyrup.com/wp-content/uploads/2023/05/logo.png
Susan Martinson
2020-01-13 14:16:22
2020-01-13 14:22:44
Keep It Simple Syrup now available in the Lone Star State!