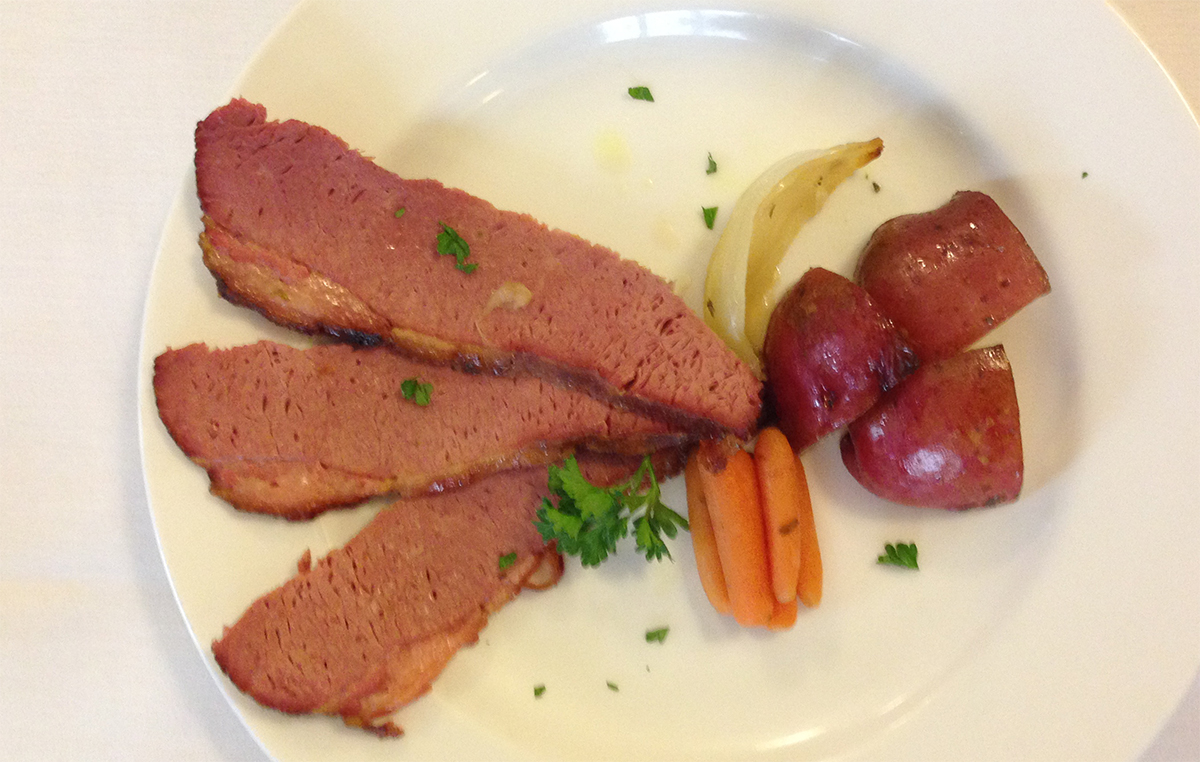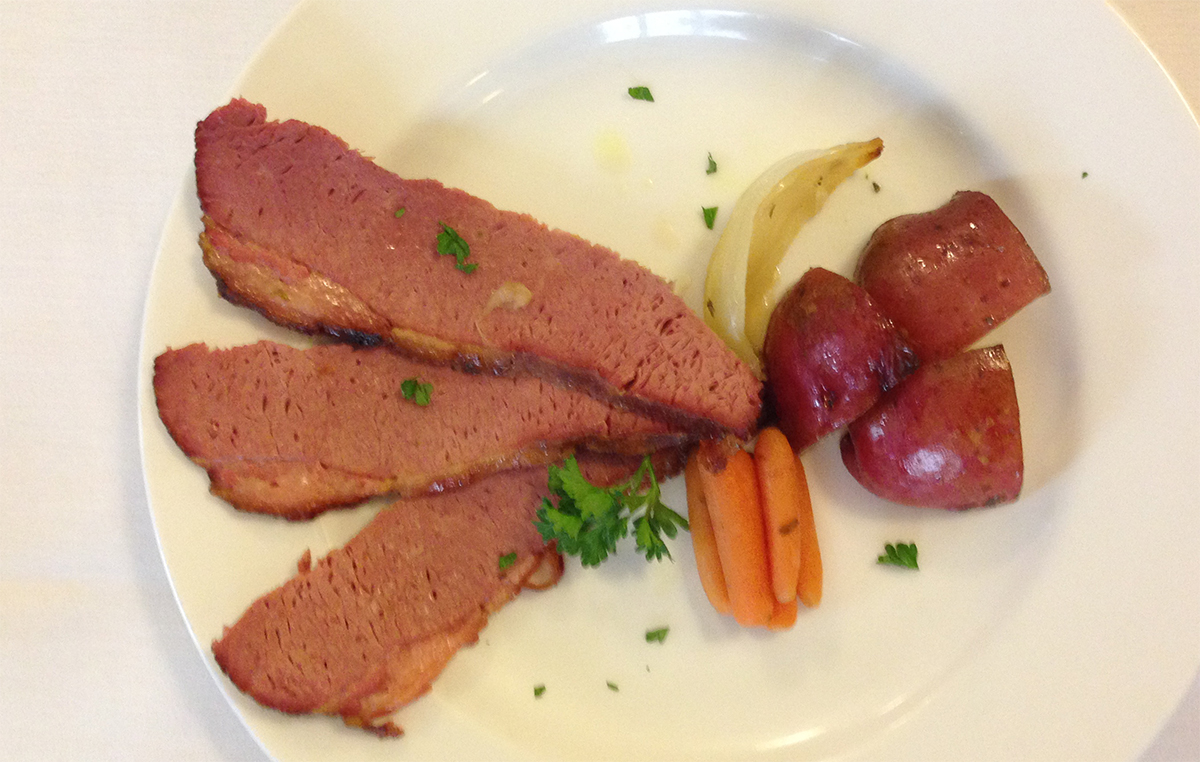 Spearmint-Glazed Corned Beef
April 13, 2016
Use this sweet and spicy glaze for a Sunday supper.
KISS Recipe Contest: 1st PLACE WINNER, Savory Category
Chelsea Barret, Stratford University School of Culinary Arts & Hospitality Program (Richmond, VA campus).
Ingredients
For the brisket:
1 – 2 corned beef brisket (depending on size)
4 potatoes cut into 4 wedges each
2 onions cut into 4 wedges each
For the glaze
1½ teaspoons freshly-cracked black pepper
1 cup Spearmint Keep It Simple Syrup®
Directions
1Place brisket in a large pot with water and seasonings, and bring it to a simmer on medium heat for 3 hrs.
2In the meantime, mix together the ingredients for the glaze in a small bowl and set aside.
3Place vegetables in a bowl along with the olive oil and parsley, and mix together until coated.
4Once the brisket is fork-tender, place it in a roasting pan along with the vegetables.
5Brush the glaze on the brisket and place into a 400°F oven for 10-15 minutes until the glaze is brown.
6Brush on more of the glaze; continue to bake for another 10-15 minutes.
7Remove from oven and let sit for 5-10 minutes before slicing and serving.
©2013 Chelsie Barrett. | All rights reserved. Republished with permission by Chef Sous LLC.