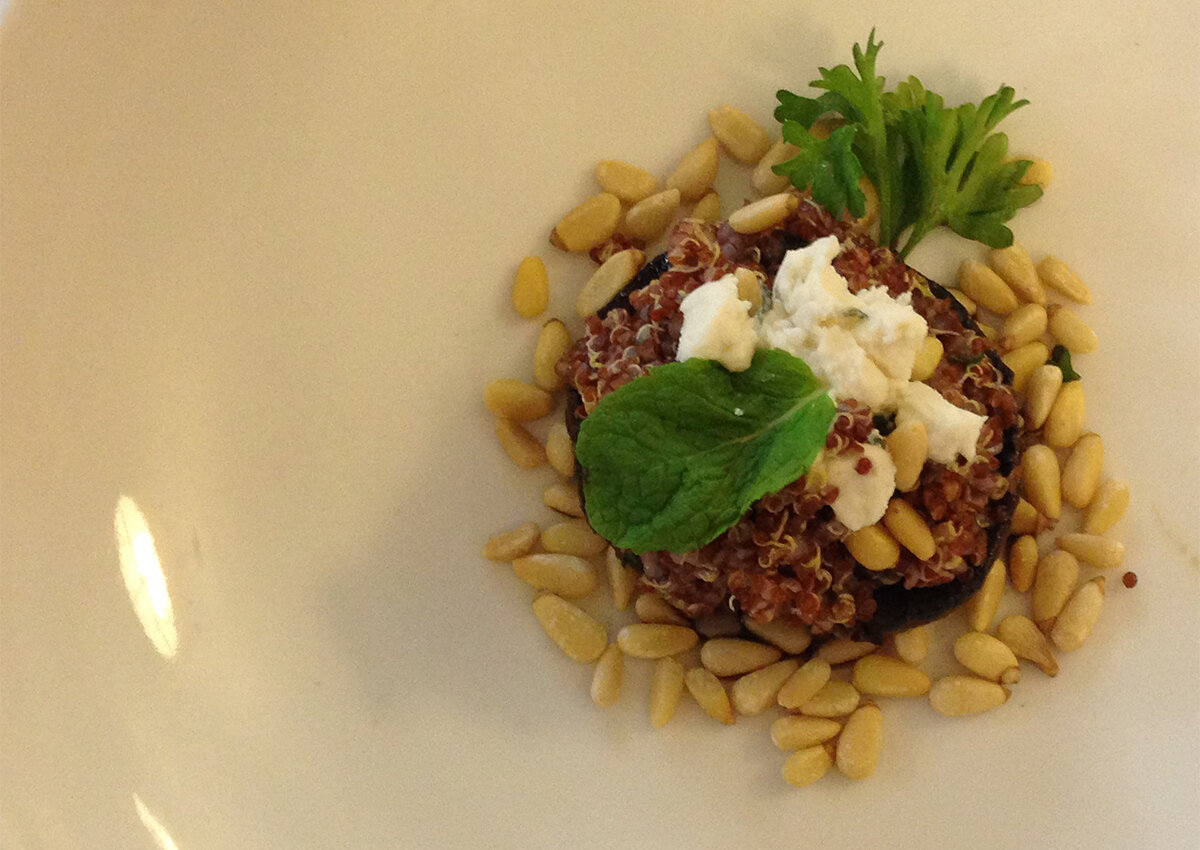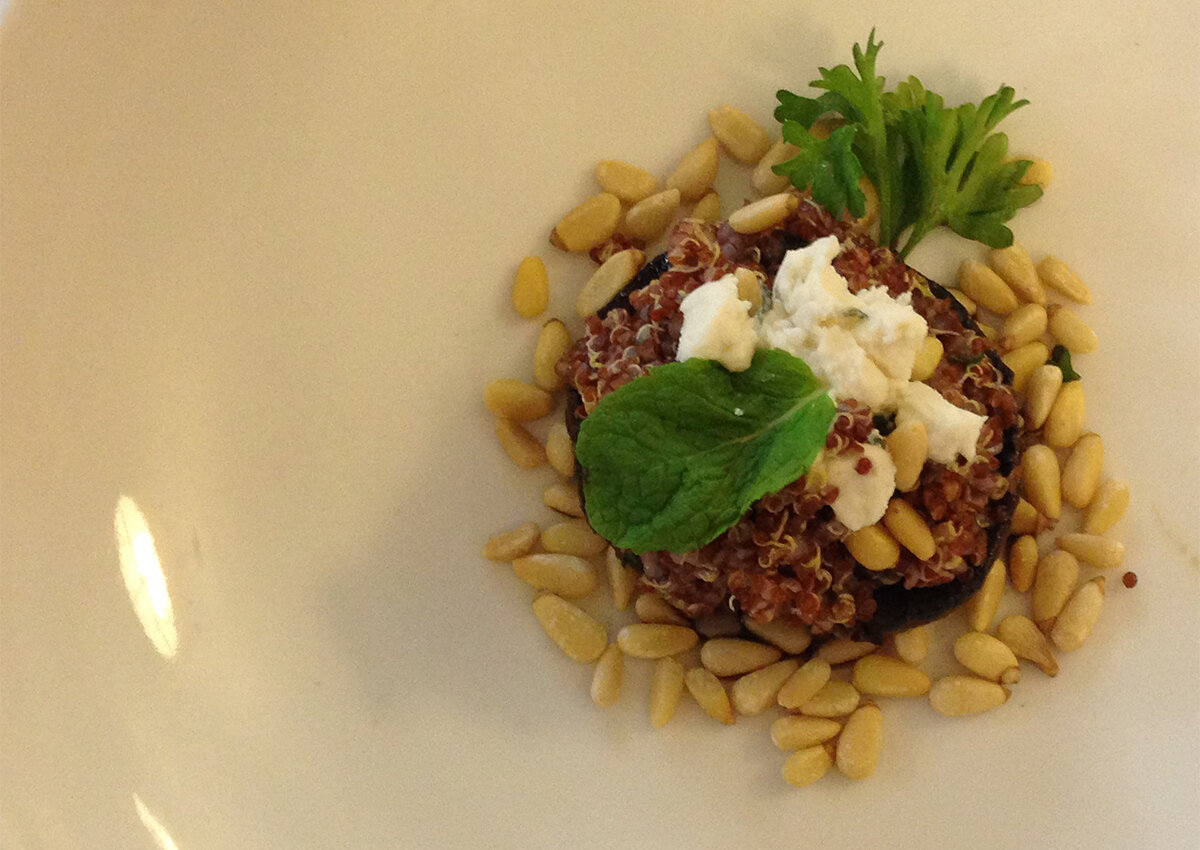 Red Quinoa with Minted Goat Cheese & Toasted Pine Nuts
Savory Dishes Spearmint Cold/Room Temperature
April 13, 2016
A unique, healthy, and elegant appetizer. KISS Recipe Contest: 2nd PLACE WINNER, Savory Category by Michelle Rateau, Stratford University School of Culinary Arts & Hospitality Program (Richmond, VA campus).
Directions
To serve over Plated Quinoa
1Place quinoa in a 2-quart sauce pot. Add water and salt, bring to a boil, lower heat and cover with lid until the water has absorbed (about 15 – 20 minutes). Do not stir during cooking, but fluff with a fork to separate when cooking is complete. Let set for about 5 – 10 minutes.
2Toast pine nuts or pistachios in a dry skillet until a light, toasty color is reached (do not burn) and the nuts release their aroma.
3Combine the olive oil, lemon juice, and parsley in a bowl. Add quinoa a little at a time, and mix lightly after each addition to coat quinoa lightly. In a separate bowl, combine the goat cheese with the fresh mint, and KISS. Mix well, and crumble on top of plated quinoa. Sprinkle with the toasted pine nuts, or pistachios.
4As an alternative, use grilled portobello mushrooms (recipe follows) as a serving vessel.
To serve in Grilled Portobello Mushrooms
1Combine lemon juice, olive oil, garlic, KISS, 3 Tbsp of the mint, and the pepper. Add to mushrooms in a quart plastic bag and set in a large bowl or shallow pan. Allow to marinate in the refrigerator for at least 30 minutes.
2Drain mushrooms & discard marinade. Sprinkle with salt.
3Grill mushrooms in a grill pan on the stove over medium heat. Cook through until tender but still firm not mushy.
4When done, lightly sprinkle with mint and top with quinoa and goat cheese.
©2013 Michelle Rateau. | All rights reserved. Republished with permission by Chef Sous LLC.