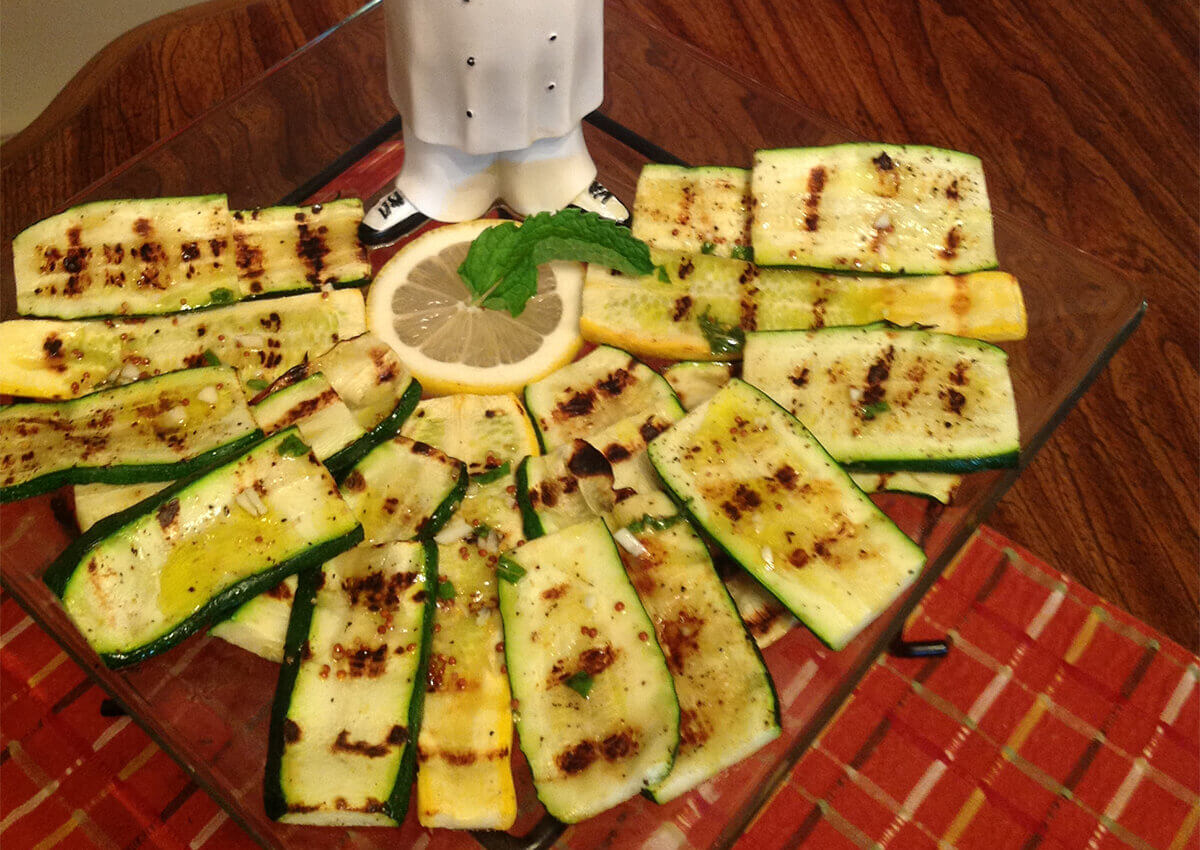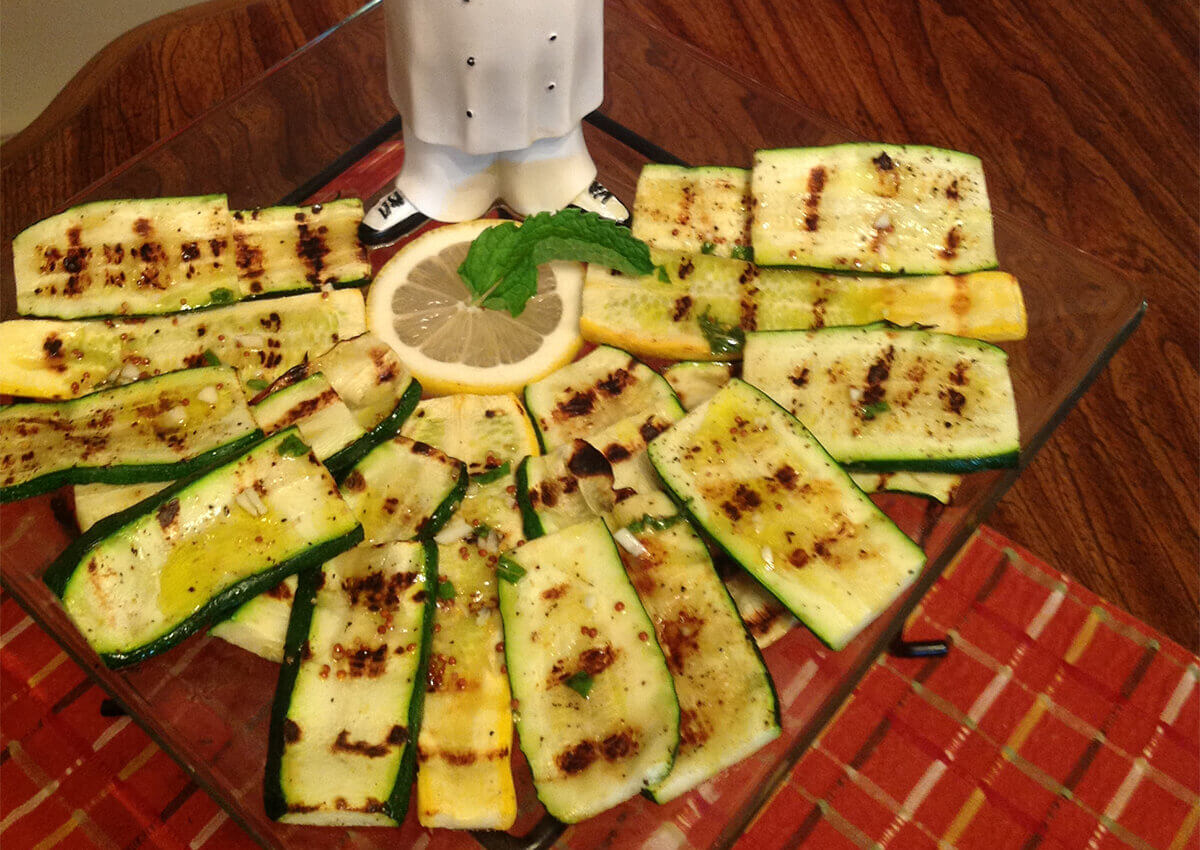 Grilled Zucchini and Yellow Squash with Mint-kissed Vinaigrette
April 14, 2016
Michelle Rateau, Stratford University School of Culinary Arts & Hospitality Program (Richmond, VA campus), submitted this recipe for the KISS Recipe Contest.
Directions
1Blend lemon juice, mustard, garlic, and KISS in a small bowl.
2Drizzle in the olive oil and whisk until combined.
3Stir in the mint, salt, and pepper.
4Spoon over warm grilled vegetables.
©2013 Michelle Rateau.| All rights reserved. Republished with permission by Chef Sous LLC.