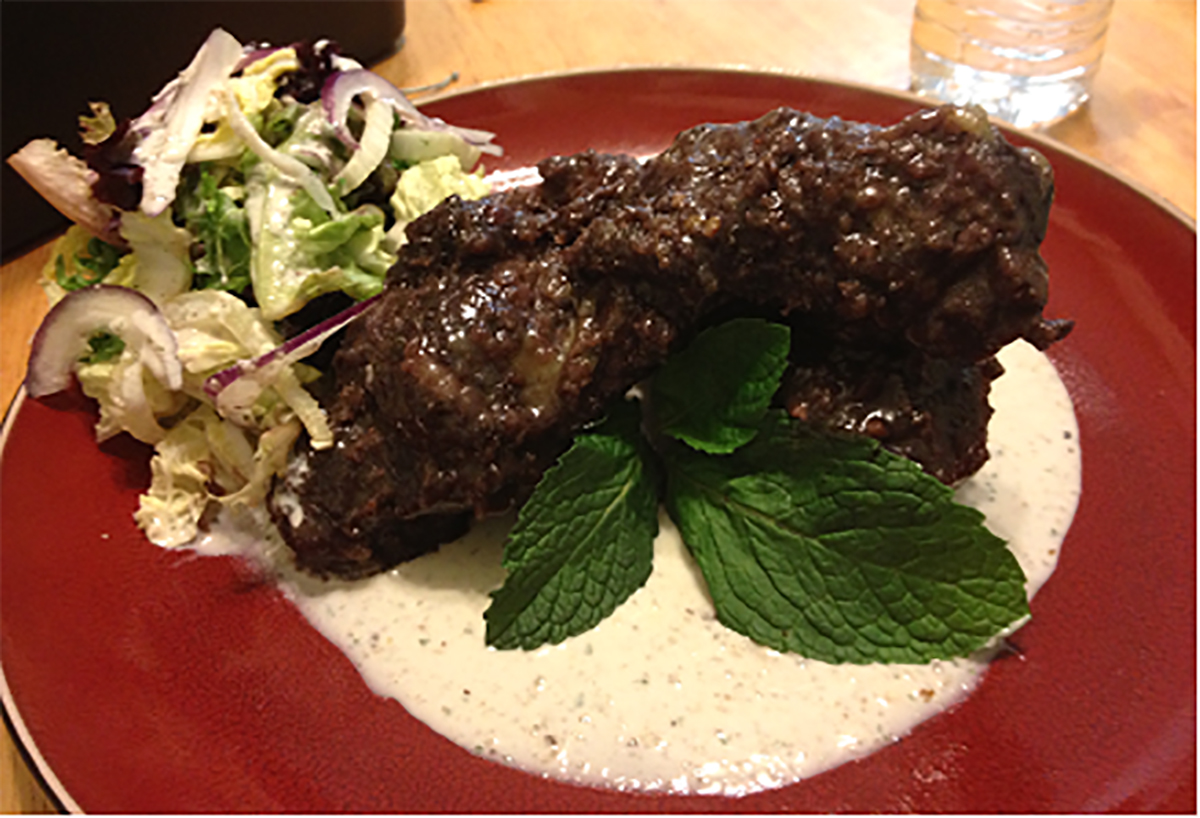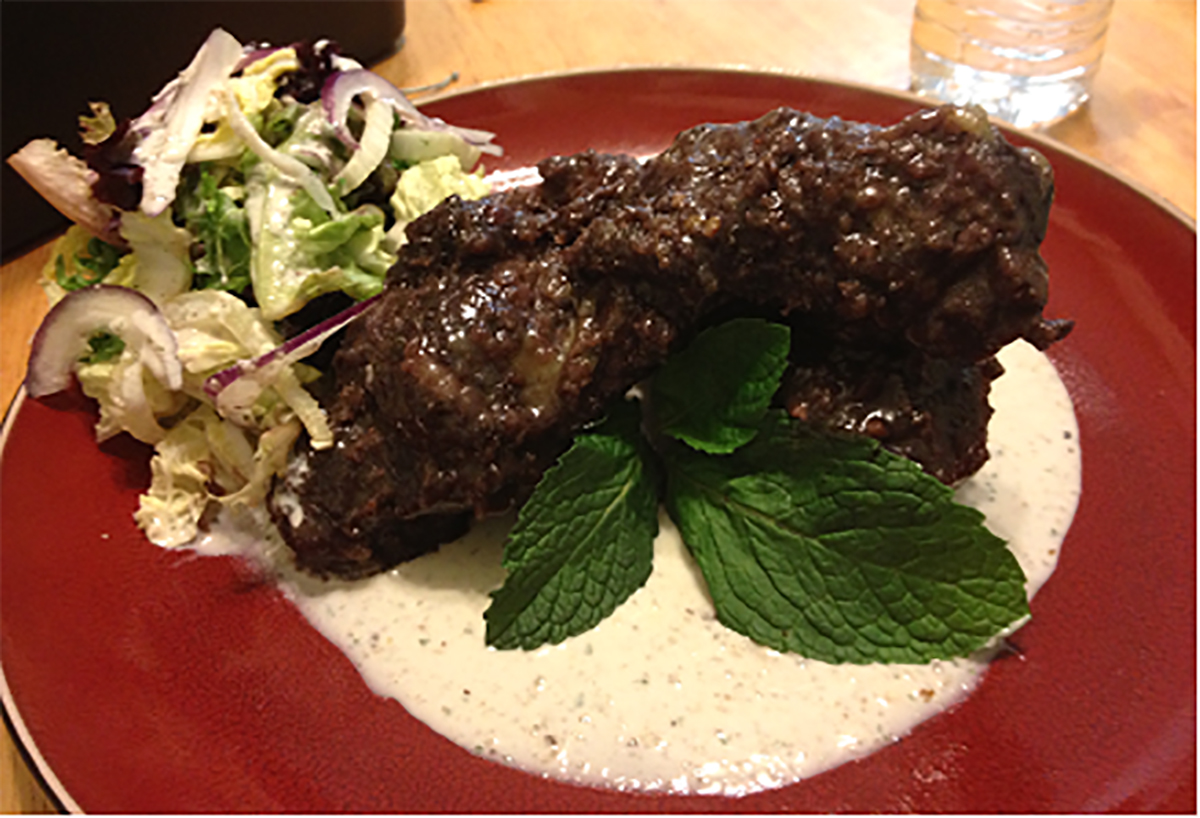 Braised Spearmint Pork Short Ribs with Poached Mushrooms
April 14, 2016
Such incredible talent on display. Who would have thought to use a "cocktail mixer" in such a unique way? Tyler Bernier, Stratford University School of Culinary Arts & Hospitality Program (Richmond, VA campus), submitted this recipe for the KISS Recipe Contest,
Directions
Directions for Braised Ribs
1Set oven to 350°F.
2In a stockpot, combine ribs, KISS®, water, sugar, vinegar, onion, sage, red pepper, berries, nuts, lemon and lime juice, and ½ of the zest. Be sure to submerge ribs in braising liquid.
3Cover and braise ribs for 2 hours or until tender.
4Remove ribs from liquid, set aside, and cover.
5Increase oven to 425°F.
6Purée braising liquid until smooth and place in a medium saucepan. Bring to a boil, add ribs, and reduce by half (~30 minutes).
7Return ribs to braising pan and cover with reduced sauce. Add remaining ingredients. Bake 10 minutes until slightly glazed and thoroughly heated.
8Garnish with remaining zest, mint, blackberries, and blueberries.
9Serve with poached mushroom salad (below).
Directions for the poached mushroom salad:
1Break down, rinse, and dry greens.
2Place mushrooms, water, and KISS in a medium saucepan. Poach for 20 minutes; drain and set aside.
3Prepare dressing by emulsifying red wine vinegar, walnuts, mint, and Spearmint KISS in a blender.
4Lightly dress greens, and toss. Add onions, walnuts, and mushrooms; toss again.
5Serve along-side braised pork short ribs.
©2013 Tyler Bernier. | All rights reserved. Republished with permission by Chef Sous LLC.