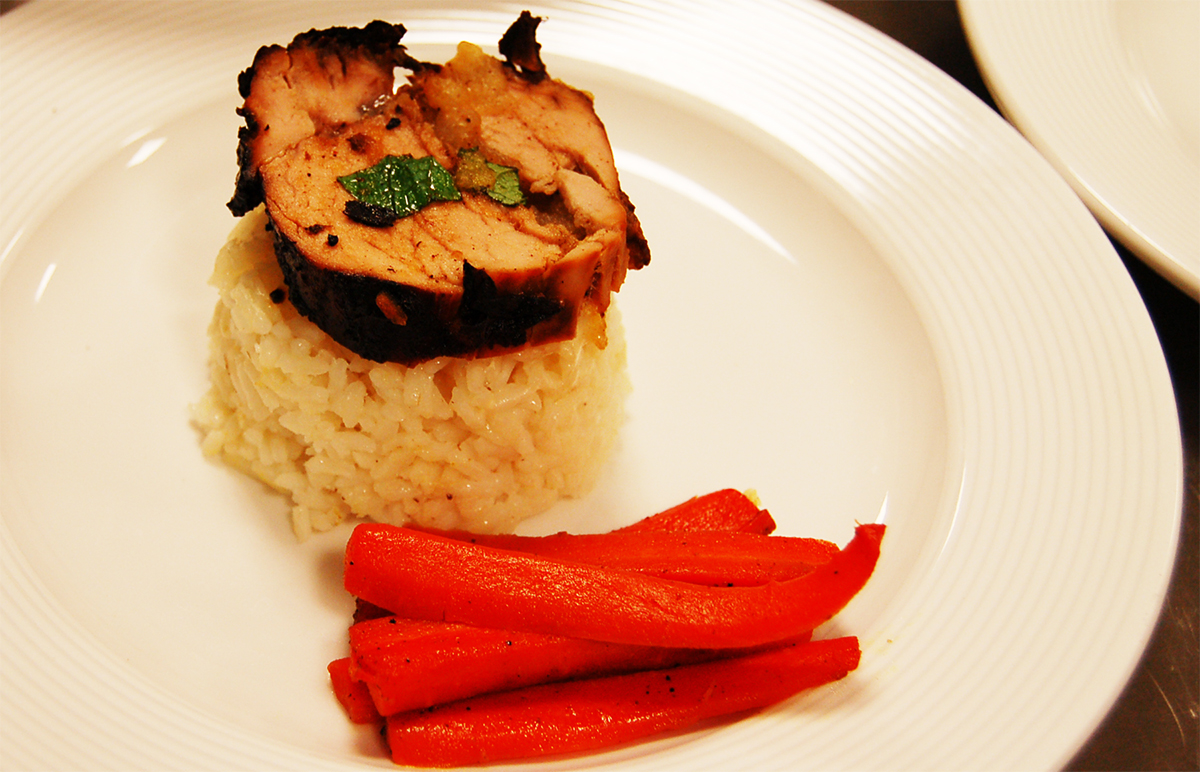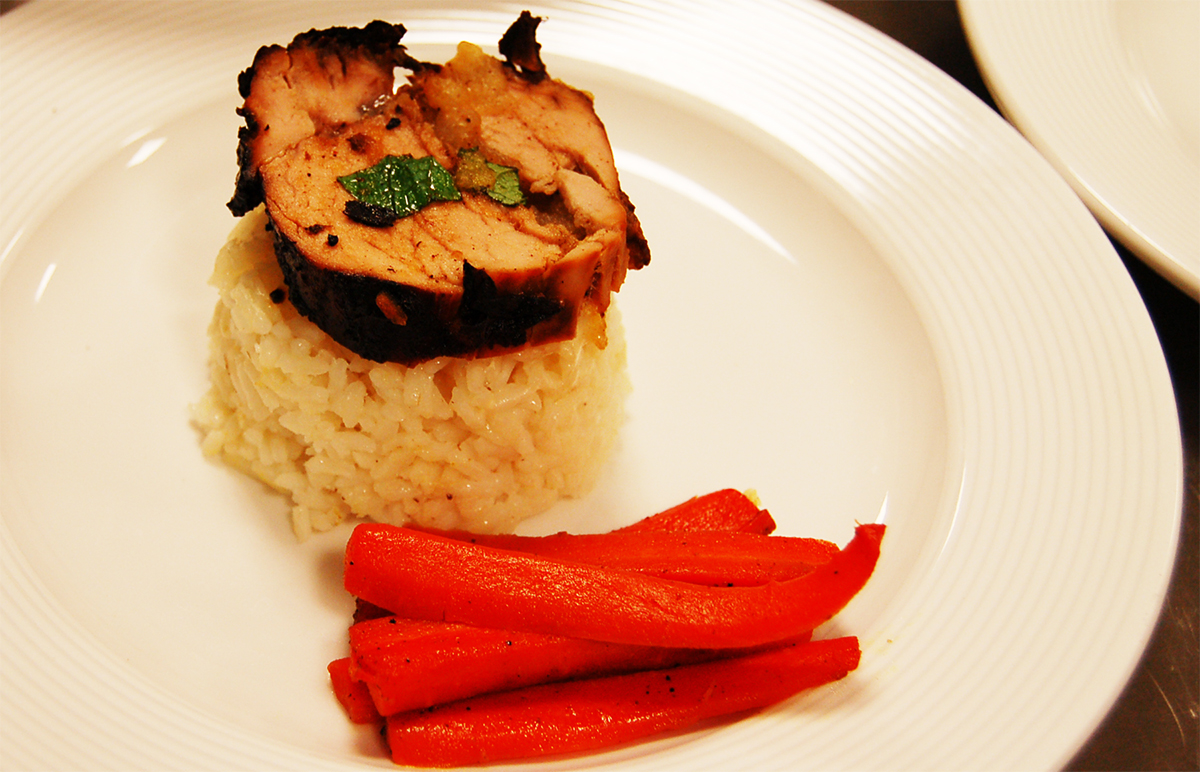 Apple Mint-Kissed Pork Tenderloin
April 14, 2016
Beautifully light and succulent. A delicious, fruity preparation of pork.
KISS Recipe Contest: 3rd PLACE WINNER, Savory Category
Darling Saunders, Stratford University School of Culinary Arts & Hospitality Program (Richmond, VA campus).
Directions
1Cut the pork in half and beat it flat on both sides.
2Soak the apples in ½ of the KISS for about an hour.
3Mix the other ½ cup of KISS with the remaining ingredients. Pour over the pork and let it marinade for about an hour.
4Lay the pork on a flat surface and pour the apples on top. Use string to wrap the pork around the apples; secure tightly.
5Place on a hot grill and turn until the internal temp reaches 145°F.
6Let cool. Slice and serve with rice or potatoes.
©2013 Darling Saunders. | All rights reserved. Republished with permission by Chef Sous LLC.