Richmond-Based Chef Sous LLC to Showcase Keep It Simple Syrup at Virginia Food and Beverage Expo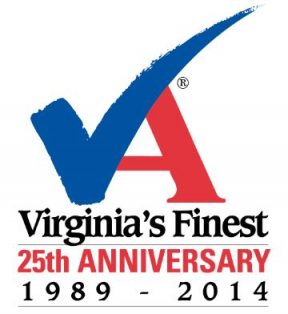 FOR IMMEDIATE RELEASE
March 12, 2014
Chef Sous LLC announced today that it will participate in the Virginia Food and Beverage Expo on Wednesday, March 26 at the Greater Richmond Convention Center. Sponsored by the Virginia Department of Agriculture and Consumer Services (VDACS), the tradeshow connects buyers representing grocery stores, restaurants, and gift shops directly with more than 140 Virginia specialty food and beverage products. Chef Sous will feature its award-winning premium cocktail mixer, Keep It Simple Syrup (aka "KISS") at this year's show.
"This will be our second opportunity to participate and provide samples for attendees," said President and Owner Susan Martinson, who created the product. "Since we last exhibited, KISS received a 90-point rating and Gold Medal award by the Chicago-based rating authority, Beverage Testing Institute (aka Tastings.com). It is now available in two sizes: 375ml as well as the 750ml we introduced at the 2012 Expo."
Simple syrup, a staple bar ingredient that appears in countless cocktail recipes, is also used to sweeten non-alcoholic beverages, savory dishes, and desserts. Keep It Simple Syrup is all natural, spearmint-infused simple syrup. Steeping genuine mint leaves sets KISS apart from traditional, unflavored simple syrup, gives it its distinctive color and aroma, and eliminates the need to muddle fresh mint, making high-end cocktails a cinch. Unlike most commercial mixers, Keep It Simple Syrup is fat free, gluten free, and completely free of artificial ingredients such as high-fructose corn syrup, imitation flavors and colors, and chemical-laden preservatives.
With the theme "Timeless Traditions, Trendy Tastes," this year's Virginia Food and Beverage Expo celebrates the 25th anniversary of the Virginia's Finest® trademark program. Hundreds of Virginia foods and beverages will be on display, allowing attendees an opportunity to meet one-on-one with producers, select new items, and place orders right on the show floor.
Food and beverage buyers may register online at www.vaexpo.com. Registration is free and encouraged to save time at the show entrance. Members of the media who are interested in attending the Virginia Food and Beverage Expo are encouraged to reach out to Sarah Pennington (804-786-1904) in the VDACS Office of Communications for registration. This event is not open to the public and no one under 18 will be admitted.
Susan Martinson established Chef Sous LLC during 2008. Keep It Simple Syrup began as the quintessential solution to coffee house syrups loaded with artificial ingredients and bars lacking fresh mint for their cocktails. The product is currently available at more than 160 Virginia ABC (state-run) liquor stores, upscale grocery stores throughout Virginia, and a growing list of retail locations in other states. For a complete list of locations, recipes, and to purchase KISS online, visit KeepItSimpleSyrup.com
View sights and sounds from the 2014 VA Food & Beverage Expo



# # #